Take a ride by bus from Ipoh to Kuala Lumpur
Ipoh has breathtaking natural resources and sceneries that locals and any tourists will love to see and hence taking a bus from Ipoh to Kuala Lumpur is the most preffered mode of transport despite available flights to Kuala Lumpur and rail transport.Ipoh has a host of express bus services to choose from.These includes Star Coach Express , Sri Maju express, S & S International express and the most popular ones are Transnasional Coach services and Plusliner. There is also Kesatuan express which offers efficient coach services. To use this buses you can either book a ticket online from Easybook.com , which offers efficient services and discounts from time to time to their customers. Booking a ticket online is also easy due to the instant confirmation received of ticket booked.Booking online is most convenient to ensure you dont miss your bus and get to follow your schedule.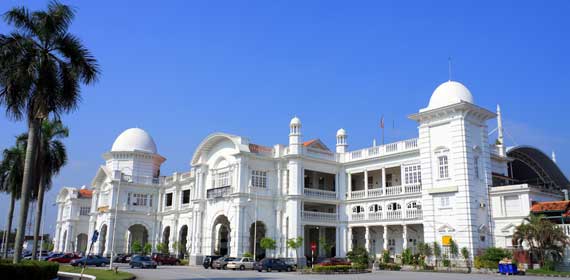 These buses take an average of 2hrs to 2hrs 30 minutes to get to Kuala Lumpur depending on the bus and traffic on the roads.Use of buses is most preferred since they are most comfortable and flexible and there are also washroom breaks are offered upon request by travellers. These buses offer daily trips for the convenience of their customers.Their schedule is well flexible and buses are available from as early as 4.15 am in the morning till 9 pm in the evening.
There are various departure terminals for these buses en route to Kuala Lumpur, including Ipoh Terminal bus, Ipoh Aman Jaya bus terminal.There was also Medon Gopeng bus terminal which is no longer in use since it was recently closed down.These buses have different fare charges ranging from regular at RM 15.70 – RM 17.90 for adults and RM 13.00 – RM 13.05 for children. So take a  bus from Ipoh to Kuala Lumpur now.
by :
Malaysia - ExpressBus